WESTERN BALKANS INSTITUTE
Western Balkans Institute WEBIN was founded in 2011 in Belgrade as a regional organization to foster a greater degree of cooperation among Western Balkans societies in relation to relevant sectoral policies, including education, employment, social inclusion and public health. As of 2019 statutory changes reflecting the achieved organizational growth and development, WEBIN has 4 organizational departments: Project department, R&D department, WEBIN Training Academy and Public Policy department. WEBIN works closely with educational providers in both formal and non-formal sector including preschool, elementary, secondary schools, HEIs in local and national contexts in Serbia and also in Bosnia and Hercegovina and Montenegro. WEBIN Training Academy is organizational department responsible for professional education and training programs, including teachers training activities for initial and continuous professional development. It delivers standard and tailor-made programs. It has 6 standard training programs including ''Becoming an educator'' program (approx. 50 learners per year), ''Transversal competences'' program (approx. 250 learners per year), ''TUTORING'' program for teachers-mentors (approx. 20 learners per year) in elementary and secondary schools, PAPYRUS program supporting educators in formal and informal settings working with migrant and refugees youth, ''IDEACTION'' program for Roma students and teachers (approx. 12 learners per year) and 2 adult education programs in agritourism and rural development. BECOMING A CITIZEN program introduces public policy making, participation, and advocacy as topics of interest to both educators and learners. WEBIN is also a provider of MEET IT program for Serbia working to support digital competences in teachers and students in secondary schools. Over the last 5 years, WEBIN developed into the regional hub for training, networking and project cooperation among the Western Balkans educators. WEBIN provides know-how and counselling services to formal sector educators on different level on partnership building with non-formal education entities, strategic planning, advocacy and strategic communication with decision-makers, project development and implementation, project finance management, and involvement of non-formal learning methods and programs into formal education programs. WEBIN has strong policy analysis and development focus gained also through sound experience in drafting and implementation of multi-partner projects funded through different EU programmes and instruments such as TEMPUS, ERASMUS+ CBHE and Strategic Partnerships and different IPA grant schemes and working on policy briefs and recommendations, policy ex ante and ex post evaluations, toolkits and manuals for teachers and trainers, baselines, etc. Activities supporting accessibility and inclusion of the most vulnerable society members are at the core of all WEBIN actions. WEBIN is registered in Serbia as a non-profit organization in accordance with 2009 Law on Associations. It has 6 full time staff members employed in Secretariat and more than 60 associated specialists bound with different forms of contracts. Approximate number of learners per year is 100.

Jelena Nastic-Stojanovic is the founder, Chief Executive (CEO) and senior project developer and policy analyst at WEBIN, an NGO active in development cooperation in the Western Balkans operating from an office located in Belgrade, Republic of Serbia. Apart from strategic leadership of organization, for the past decade Jelena's roster of high-end projects included multi-beneficiary EU and BMZ funded endeavors in the Western Balkans and South Caucasus regions (Serbia, Albania, Montenegro, Bosnia and Herzegovina, Moldova, Armenia, Georgia and Kosovo*) addressing large scale (over a million EUR) capacity building of CSOs working with children and youth as well as other involved stakeholders. In this capacity, she acted as a regional project manager on behalf of the implementing partner in Serbia working closely in collaboration with donors' staff. For the past decade she has developed over 50 projects that won donor funding in the Western Balkans, Turkey and the EU. On all her projects, she has been engaging and collaborating with numerous junior and senior long term and short term national, regional, and international experts in diverse disciplines and economy sectors. Jelena has a track record in educational and training programs development and impact assessment of projects for vulnerable groups (including Roma) such as TUTORING and Agripreneur. As ToT trainer she has been actively supporting youth and junior staff as well as adults in public institutions through their empowerment in project development and management, and closure of schools-labour market gap through upgrading of soft skills. Since 2017 Jelena has been engaged as an External Independent Assessor with the EU Erasmus+ office in Serbia for evaluation of project proposals in Adults Education, VET and Schools (KA1 and KA2 actions in mobility and strategic/cooperation partnerships) and since 2020 also analysis and approving of funded projects final reports. Prior to joining WEBIN, Jelena held the positions of Program developer at World Vision foundation in Serbia, junior project developer and PMI certified project manager with the international public consulting company HD European Consulting Group where she developed and implemented tenders supporting Serbian public sector institutions in transferring and implementing EU legislation frameworks in the sectors of agriculture, tourism, heath and employment. Jelena began her career with a stint position at the Delegation of the European Commission to Serbia economic integration section where she contributed to the team's analysis on the country's progress in the European Union accession process in the fields of agriculture, education, employment, health, consumer protection and environmental protection. She holds BA and MA by research in European Studies, specialization track in European international politics and foreign aid from Maastricht University Faculty of Arts and Social Sciences in the Netherlands.

Marko STOJANOVIĆ is an educational, employment and CSO expert and Project Training Academy manager at Belgrade-based Western Balkans Institute. He is a pioneer in policy development on entrepereneurship education and training in Serbia. With 11 years of professional experience in developmental cooperation projects provided in Serbia and the Western Balkans through EU funds under IPA II, CBC, CBHE, and CSF programs, USAID, UNDP and Norwegian embassy and with 7 years spent in small business managment, Marko is highly resourceful project development, implementation and evaluation specialist as well as policy analyst with particular thematic focus on youth employment (raising youth employability, closing the gap between educational outcomes and labour market needs, creation of innovative youth services, e.g. one stop shops at local level with mix of ALM measures available for different vulnarable youth including girls and Roma, etc.), entrepreneurship learning and promotion (policy implementation analysis in CSO participation in SBA monitoring and entreprenerial learning promotion, support to nonformal learning, ) and Roma inclusion (activating Roma NEETs and returnees, facilitating delivery of prevention and intervention measures keeping Roma children in education and preventing early school leaving including work with the returnees, facilitation of intersectoral collaboration for inclusive education at local level). For the past 5 years Marko has been delivering training in project management, EU funding opportunities, advocacy and lobbying and transversal skills including entrepreneurship and busineess starting up opportunities to local self government representatives, foundations, HEIs, Roma students at terciary education, and youth through IDEACTION program. Marko holds a double-degree in economics, with specialisation in the EU and Asia-Pacific regional development. He has been a member of several intersectoral working groups including on entreprenerial learning, SBA monitoring, youth company policy model developemnt, and voluniteering on behalf of the Serbian civic sector and professional bodies such as TEACH team of trainers and Commission for VET schools Student Company competition program. Marko is Serbina native speaker with advance language skills in English and basic German.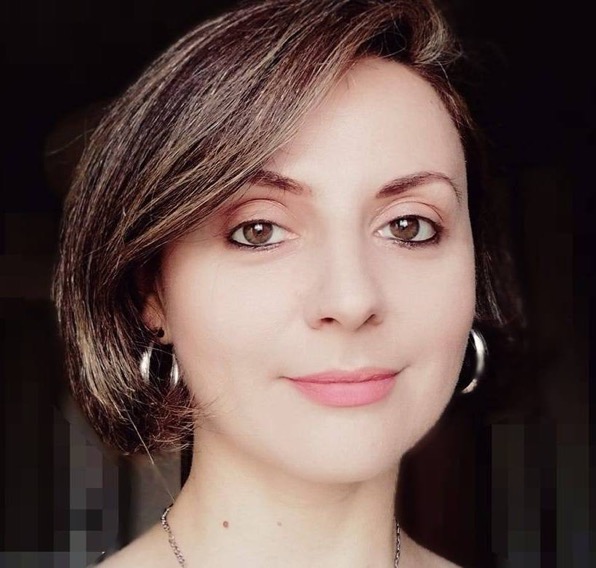 Sanja KOVAČEVIĆ is a specialist bid writer, as well as a researcher and project implementer at Belgrade- based Western Balkans Institute. She has a vast experience in the field of education (from pre-school age to higher education), as she spent 19 years in the process of educating children and young people at all education levels. In addition to providing education, Sanja also has a significant experience developing study programmes at the tertiary level, as well as evaluating project bids and final reports within Erasmus + programme (KA1, KA2, CEEPUS networks). Within the National Call for Submission of Erasmus + Projects since 2018 to the present day Sanja has been engaged in the capacity of an external evaluator, whereby she has the opportunity to evaluate KA1 (Mobility) and KA2 (Strategic Partnerships for School Education, Vocational Education and Training, Higher Education, Adult Education) projects, as well as final reports of finalized project within KA2 Action. She has also been engaged on regular basis as a CEEPUS evaluator in the course of the CEEPUS Network Call for 2019, 2020, 2022. In the course of her professional career prior to the current position she also performed duties of a proof-reader, an editor, translator and an interpreter. She is also an author of a number of scientific papers dealing with the change of paradigm in terms of language learning/acquisition. In her papers she advocates innovative approaches based on the principles of lifelong learning and problem-based learning. Her translations of scientific papers in the field of pedagogy have been published in various prestigious scientific journals. Her work as a proof-reader has also been published. Sanja holds a master´s degree in English language and literature, and she also actively resorts to communication in Italian and Spanish.

Jasmina RADOIČIĆ has been with WEBIN for the past 6 years. Apart from being a Board member as representative of employees, she is also the Head of Internal Operations Unit, responsible for contracts and agreements, ToRs, financial management and procurements. Jasmina is responsible for selection and implementation of PRAG procurement procedures in projects PRONANCUL (Adrion), and Placement (IPA). She is also a co-chair of the M&E team, responsible for implementing Project Quality Architecture (PQA) in complex international projects such as LANDS, KEY, VIRAL (CBHE), Matching, Placement (IPA), EMBRACE, CHECKIT, STATUS (E+ Strategic Partnerships). As a trainer of the WEBIN Project Training Academy, Jasmina is responsible for Procurement and financial management crash courses. Jasmina participated in numerous projects financed by the European Union in the capacity of trainer, procurement and financial specialist and manager. Jasmina is a Certified Training Attendant for JavaScript Programming, HTML/CSS, Graphical Aspects of Web Design and Lean Startup Methodology. Jasmina graduated from Business School Leposavić as a specialist in electronic business and internet marketing.